Jodie Pierce is both a traditionally and self-published vampire Author that has also dabbled in vampire horror and vampire erotica. She has four traditionally published novellas and many other self-published novellas as well. She has had a fascination with vampires since 7th grade but it wasn't until she read an Anne Rice book that she started writing about the vampires she had loved for so long. She finally got to meet her Idol, Anne Rice and she was everything Jodie'd hoped for and more. Christine Feehan was the reason Jodie started dabbling in Erotica so she used her vampire influence and wrote a few vampire erotica books. She also got to meet Ms. Feehan and they spoke for a very long time as they realized they had many things in common. Jodie was very excited about meeting her two idols and it will be a day she'll never forget (they were both at the same show together).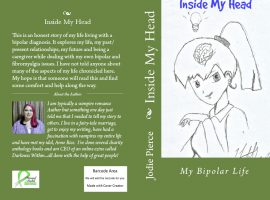 Jodie also is CEO of an online ezine, Darkness Within which she puts together every month. She decided as she has a personal history with familial Alzheimer's that she'd like to do a Halloween edition of the ezine and publish it as a book instead of just an online ezine. All the proceeds from the charity book will be donated to the Alzheimer's Association. She is also working closely with a friend to get a website up for the ezine so look forward to that.
She is happily married to the man of her dreams and has one kitty named Pixie. She enjoys research so many things in her stories are real with fiction in her stories. She was an exchange student in Brazil in high school so you will find many of her influences from there. She is taking a short break from vampires and currently working on a mental health memoir of sorts. She hopes to help people with the book. Don't worry though, she's also working on another project with vampires and the UFC but not exactly them by name.
Related Posts